Anal dildo masturbation
I bet your girlfriend doesn't masturbate with a dildo in her ass! Hana does, and she absolutely loves it. You just can't deny the expressions she's making, or the sounds that come out of her mouth while she's pumping her butthole. Even that isn't enough to satisfy her, so she gets out a second dildo and double penetrates herself!
Blink
Del.icio.us
Digg
Furl
Google
Simpy
Spurl
Y! MyWeb
Sizzling Sirens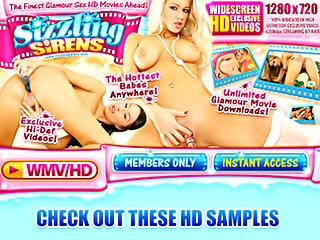 Exclusive babes are hungry for your hard cock and they're waiting for you right now. Just like those hot honey, we deliver those babes to you in widescreen high definition movies and images that will change the way you look at porn forever.
CHECK MORE FREE PORN SITES: