Asian bondage girl shocked
First off, Tia Ling has one of the most amazing bodies you'll ever see. It is fucking tight! Second, the rope around her neck is arousing. The scene shows her in bondage and it shows her mistress using a little shock prod to hit her body with all sorts of painful electricity.
Blink
Del.icio.us
Digg
Furl
Google
Simpy
Spurl
Y! MyWeb
Wired Pussy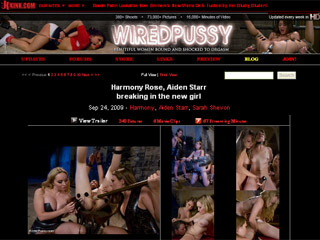 Wired Pussy certainly takes the concept of pain is pleasure to the next level. Apart from the various whips, dildos, and chains, the ladies also use a bit of electricity to give the girls that extra pain to reach a toe curling orgasm. If you are a lesbian fan then you will be glad to know that the episodes involve girl on girl BDSM.
CHECK MORE FREE PORN SITES: