EUROPEAN FEMDOM Mistress Kathi and her pee slave
Mistress Kahti ponyrides and abuses her mature pee slave Horst. For his services he earns his mistresses fresh and warm pee.
Blink
Del.icio.us
Digg
Furl
Google
Simpy
Spurl
Y! MyWeb
European FemDom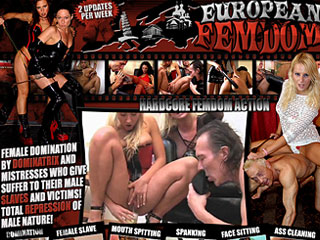 Female domination by dominatrix and mistresses who give suffer to their male slaves and victims! Total repression of male nature!
CHECK MORE FREE PORN SITES: