Heavenly solo dildoing
One thing that the girls on Sizzling Sirens have in common is that they all love to masturbate. That's why they're on the site, and every single girl there has her own style. Some like a gentler touch, and some like Heaven here prefer to do it fast and hard. She grabs a big ribbed dildo and fucks herself until she can't stand it anymore.
Blink
Del.icio.us
Digg
Furl
Google
Simpy
Spurl
Y! MyWeb
Sizzling Sirens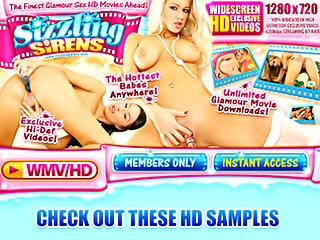 Exclusive babes are hungry for your hard cock and they're waiting for you right now. Just like those hot honey, we deliver those babes to you in widescreen high definition movies and images that will change the way you look at porn forever.
CHECK MORE FREE PORN SITES: