Nasty cheerleader handjob with Tiffany Preston
Tiffany Preston jerks and taste the cheerleader team coach!
Blink
Del.icio.us
Digg
Furl
Google
Simpy
Spurl
Y! MyWeb
My Best Fetish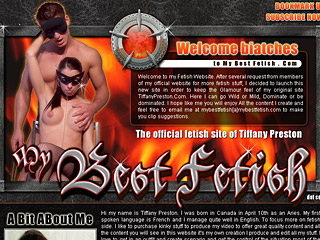 Check this fetish website from Tiffany Preston. You can find her going wild and doing crazy things like domination scenes, bondage, foot fetish and much more!
CHECK MORE FREE PORN SITES: