Naughty student and professor
It might be a little odd to leave apples for the teacher when you're in college, but Madelyn Marie has some ulterior motives in mind. She's been sneaking him dirty messages because she knows that older guys are the best sex partners. After she left one too many messages, he confronted her after class and ended up bending her over his desk to pound her.
Blink
Del.icio.us
Digg
Furl
Google
Simpy
Spurl
Y! MyWeb
Naughty Bookworms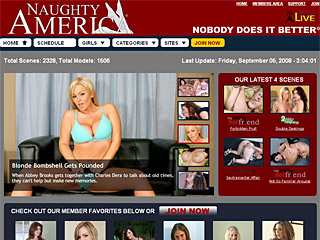 Get 24 NAUGHTY Sites for one small price! Naughty America is a king of porn! They have 1500+ hottest models and 2000+ porn scenes! These guys know what quality porn is! Highly recommended! Naughty Bookworms is included!
CHECK MORE FREE PORN SITES: