Talented cocksucker!
Sisi is about to show you just how talented a cocksucker she is. She's going to take this rather long and thick cock all the way down her throat and the fact that she can push it past her teeth is impressive enough. When it all slides down her gullet I think you'll be sporting wood in your pants.
Blink
Del.icio.us
Digg
Furl
Google
Simpy
Spurl
Y! MyWeb
Deep Throat Love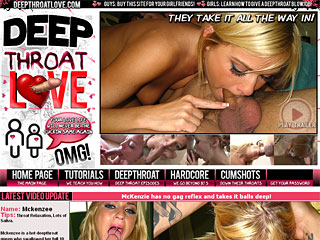 What better way can a woman show her man that she loves and is dedicated to him than by deepthroating his cock? At Deep Throat Love ladies get the chance to show off their skills and I promise you'll be amazed. Most girls are able to do it without gagging at all.
CHECK MORE FREE PORN SITES: